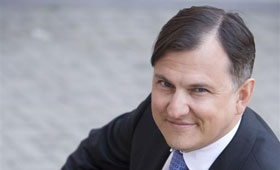 Ask our legal expert!
Gencs Valters
Claim your FREE copy
Doing Business Guide in the Baltics.
We are pleased to announce that our law firm is featured in "Chambers and Partners Europe Guide 2015" as leading tax law firm in Latvia and Valters Gencs as highly regarded solicitor and tax advisor in matters regarding taxes
"Chambers and Partners Europe Guide 2015" recommends the world's best solicitors in 185 countries, including tax consultants and solicitors in Latvia.
According to information in "Chambers and Partners Europe Guide 2015" our Law firm in Latvia is know for representing an impressive roster of large international clients on various Baltic tax issues. Advice covers tax planning and VAT disputes.
In line with "Chambers and Partners Guide 2015" our law firm founding partner Valters Gencs long-standing experience working with various tax institutions and is highly regarded lawyer and tax advisor in this field.
The guide "Chambers and Partners Europe Guide 2015" analyses the of law firms in 185 countries and compiles leading lawyers is areas in law, such as such as Arbitration, Dispute Resolution, and Corporate. This Europe-wide coverage focuses on those law firms that operate across the continent.
As previously informed Law firm Gencs Valters is also featured in "Tax Directors Handbook 2015" as "Leading tax law firm in Latvia" and "Legal 500" as well regarded professionals in dispute resolution, IP, IT, telecoms, shipping and transport, and tax.
Our law firm was established in 2000,Riga (Latvia), where the firm's main office is located. Currently the firm is expanded, having offices in Lithuania and Estonia as well. Respectively, our law firm has lawyers and tax consultants which are known for their assistance in tax matters throughout Latvia, Lithuania and Estonia.
In case you need our assistance regarding tax matters please contact our English speaking tax consultants and solicitors via info@gencs.eu.