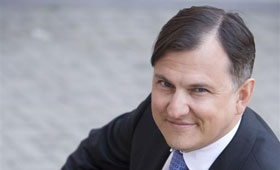 Ask our legal expert!
Gencs Valters
Claim your FREE copy
Doing Business Guide in the Baltics.
OHIM launches the Enforcement database to help protect IP right holders
Protecting EU market from counterfeit products is a constant struggle. For this reason, new systems to protect intellectual property right holders are being developed continuously. Recently OHIM has launched the Enforcement database which with already existing tools will help to further fight the flow of counterfeit goods.
The Enforcement Database
The Enforcement Database is a new online platform which is based on collaboration between IP right holders, customs and police. Created by OHIM, this tool opens a possibility of direct communication with the authorities in order to protect genuine products against counterfeits. The tool complements already existing Application for Action with Customs authorities.

The system allows to upload data on IP rights, along with product details, making it easier for the authorities to identify counterfeits and take action. In order to use the platform, IP right holder should have a valid community or national trademark or design. The information uploaded to the platform is automatically translated into 24 languages which helps the enforcement authorities across the EU to use the information in their own language. Another important feature of the platform is that the right holders can restrict the possibility of particular enforcement authorities to view the relevant information.
It shall be noted that the system allows the authorities to be very easily informed about any infringements. Also, right holders can regularly update information regarding their products. If any new safety features are added to the products, this information can be immediately added in the system.
For more information about Enforcement database and your intellectual property protection, please contact our English speaking solicitors at info@gencs.eu