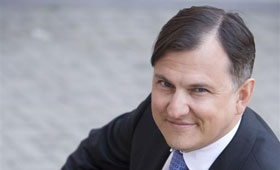 Ask our legal expert!
Gencs Valters
Claim your FREE copy
Doing Business Guide in the Baltics.
Collecting debt and verifying the debtor in Lithuania
How to collect debt in Lithuania?
Regarding possibilities to request debt collection in Lithuania please be informed of the following.
Verifying the debtor in Lithuania from the commercial register
At first we suggest to check information about the Lithuanian company in the commercial register (balance sheet; pledges registered; legal address; board etc.) to get all information about the debtor and its financial situation available in the public registers. State fee for Electronic information will be about 15 EUR
Court order procedure in Lithuania
In Lithuania the most popular form of recovering debt when debt is evidenced by documents is through simplified Court order procedure. This may be part of an insolvency proceeding of a debtor in Lithuania.
In case debtor doesn't file objection against the debt and is reachable in his address the length of the process may take up to 3 months and it is the cheapest (state fee is 0,75 – 1 % of the debt amount).
In case the debtor files written objections it is possible to continue litigation without losing the state fee paid by filing an ordinary court claim.
Lithuania has two level court system and court of cassation for legal review.
First instance may take from 8 to 16 months. Final decision can be reached within 24-32 months.
State fee for claim up to 28 961 euro is 3 % of the claim amount, from 28 962 euro up to 86 886 euro — 869 euro plus 2 % of the amount that exceeds 57 924 euro, claims above 86 887 euro – 2 000 euro plus 1 % of the amount exceeding 86 886 euro. Maximum applicable state fee is 8688 euro.
Temporary protection measures and bailiff in Lithuania
During litigation it is advisable to secure yourself from the possible negative actions of the debtor and request court for applying of temporary protection measures. Therefore if the property and bank accounts of the company would be arrested it is possible to ensure that in case of the positive judgment the debtor will remain property for execution of adjudicated award. Application for temporary protection measures is possible to submit at any moment of court procedure or even prior the claim or term of the due date in case the debtor avoids covering of debt and starts to alienate the property, is not available in his legal address or executes other illegal activities. Court orders and decisions are promptly executed by the bailiff in Lithuania. Debt attachment in Lithuania is a legal process in which a court, at the request of a creditor in the case, designates specific property (owned by the debtor) to be transferred to the creditor, or sold for the debtor´s benefit.
Insolvency proceeding in Lithuania
Other possibility to get your money back might be submission of application on the debtor's insolvency or at least sending a warning letter on starting of insolvency proceeding if the debt is not covered within 30 days period.
This is very serious and effective mean if debtor does not want to go bankrupt. It is worth to mention that in case of insolvency proceedings, growth of the debt will stop but debtor's assets will be required to be divided among with other creditors.
Insolvency proceeding might take few years. Insolvency claims are not levied with state fee.
To find out more about debt collecting in Lithuania or the Baltics, please contact our

English speaking solicitors

at

info@gencs.eu.
T: +371 67240090
F: +371 67240091