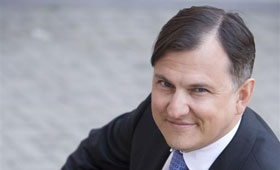 Ask our legal expert!
Gencs Valters
Claim your FREE copy
Doing Business Guide in the Baltics.
Starting a business in Latvia
If you are planning to start a business in Latvia there are following possibilities:
1. To incorporate limited liability company in Latvia
Limited liability Company (SIA) requires at least 2800 EUR share capital which shall be paid before a company registration with the Commercial register when the company temporary bank account is opened. Company may be founded by a natural person, as well as by a legal person (company).
2. To incorporate limited liability micro company in in Latvia
A micro company is a Limited liability Company (SIA) with the share capital less than 2800 EUR, namely, from 1-2800 EUR. In order to register a micro company, all of the following requirements have to be met:
1) Establisher/shareholder is a natural person (max 5).
2) The same person (s) in board.
3) The person can own only one such micro company.
3. To register a branch of foreigner entity in Latvia
The branch of the foreigner entity is an independent part of the company and can provide commercial activity. In this case no share capital shall be covered. Parental company partakes the risk of losses.
4. To register foreigner company in VAT register in the Tax Authority of Latvia
If it is a short term project (about 6 month) it is possible to register a foreigner company only with the Tax authority register as VAT payer. In this case the foreigner company will have a right to provide a commercial activity in Latvia. Latvian taxes will be applicable to income received in Latvia.
5. To register a permanent establishment in the Tax Authority of Latvia
In order to carry out activities in Latvia, foreign company may register its permanent establishment in Latvia with the Tax authority. It does not require any share capital, this is the simplest form of legal presence. However, it is not considered a legal person, it is merely for purposes of imposing taxes on the foreign company's Latvia turnover and legalize its activities. Registration is performed with the Tax Authority only.
6. To register a representative office of your owned company in Latvia
Representative office is not a separate legal entity, activities are limited to parent company promotion & public relations. Representative office is forbidden to enter into commercial contracts in its own name.
To find out more about starting a company in Latvia or the Baltics, please contact our English speaking solicitors at info@gencs.eu
.
T: +371 67240090
F: +371 67240091